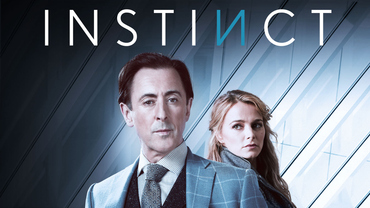 I just read a piece in The Hollywood Reporter about how the Time's Up movement has impacted the hiring and paying of talent during television pilot season. At least one of the casting executives interviewed says that there are a large number of dramas in the pipeline starring women in their mid-to-late thirties.

I wonder if that means more procedurals like "Rizzoli and Isles" and its generational predecessor "Cagney and Lacey," with two women as co-leads, or if there will finally be a show with a female star as a quirky lead character whose sidekick is a man. This occured to me as my wife and I were watching the first episode of a new CBS Sunday night drama. Here's how the network describes the show:

"Instinct" stars Alan Cumming as a former CIA operative who is lured back to his old life when the NYPD needs his help to stop a serial killer. Dr. Dylan Reinhart is a gifted author and university professor living a quiet life teaching psychopathic behavior to packed classes of adoring students. But when tenacious top NYPD detective Lizzie Needham appeals to him to help her catch a serial murderer who is using Dylan's first book as a tutorial, Dylan is compelled by the case and comes out of retirement.
From there on, it's his odd genius that solves the cases, while she tags along, mostly in disbelief and to fill in the narrative and various plot devices. It's the exact same paradigm as "Monk," "Castle," "Elementary," and "Lie To Me" (not to mention the British series "Death In Paradise"), to name just a few.

It's not like TV producers don't know how to cast women in procedural shows. Mariska Hargitay, Marg Helgernberger, Emily Procter, and Julianna Margulies have all had long runs in hour-long dramas, but they weren't playing roles with the same oddball qualities as their male counterparts, with a straight-laced man alongside who's reticent to bend the rules or rely on hunches and in awe of the lead's analytical genius.

Perhaps that will begin to change now.

Labels: television